How can I see the geocoding report?
Table of Contents
Follow these steps to view the reports in Vtiger CRM:
Sign in to your account.
Click the User Menu on the top right corner of the screen.
Click the Settings button.
Go to the Configuration section.
Click Maps.
Click the View Geocoding Report button. The reports of Contacts, Organizations, and Leads are displayed.
Click the Hamburger icon to print the report or save it as an image.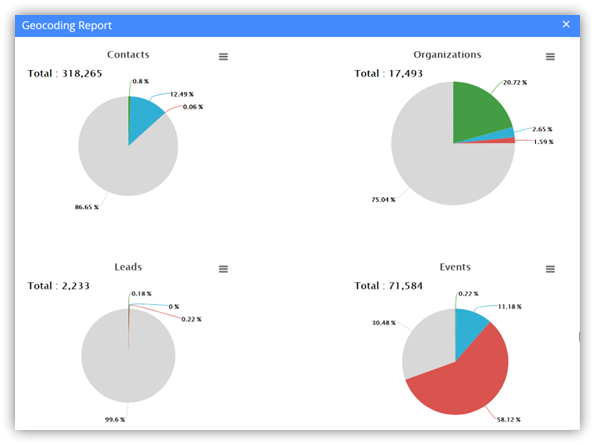 To know more about Maps, click
here
.
Was this FAQ helpful?
0
out of
0
found this helpful.